Wondering if it is possible to share with your signatories a document that will not be signed? And how does it work? 
Indeed, our Yousign platform offers the opportunity to add in the procedure some documents which will not be signed but which can be consulted by the signer(s) when they sign. We call these documents attachments.
Modus operandi
This feature is available at the second step when you create a signature request : Add documents
Go to the second step when you create a procedure after adding your signers and maybe your validators.
After you' ve uploaded your documents (to be signed and attachments), click on next to the relevant document(s) on the left side of your screen.
Finally, set the cursor to Attachment
💡 Visually, a paperclip preceding the document name indicates that is an attachment.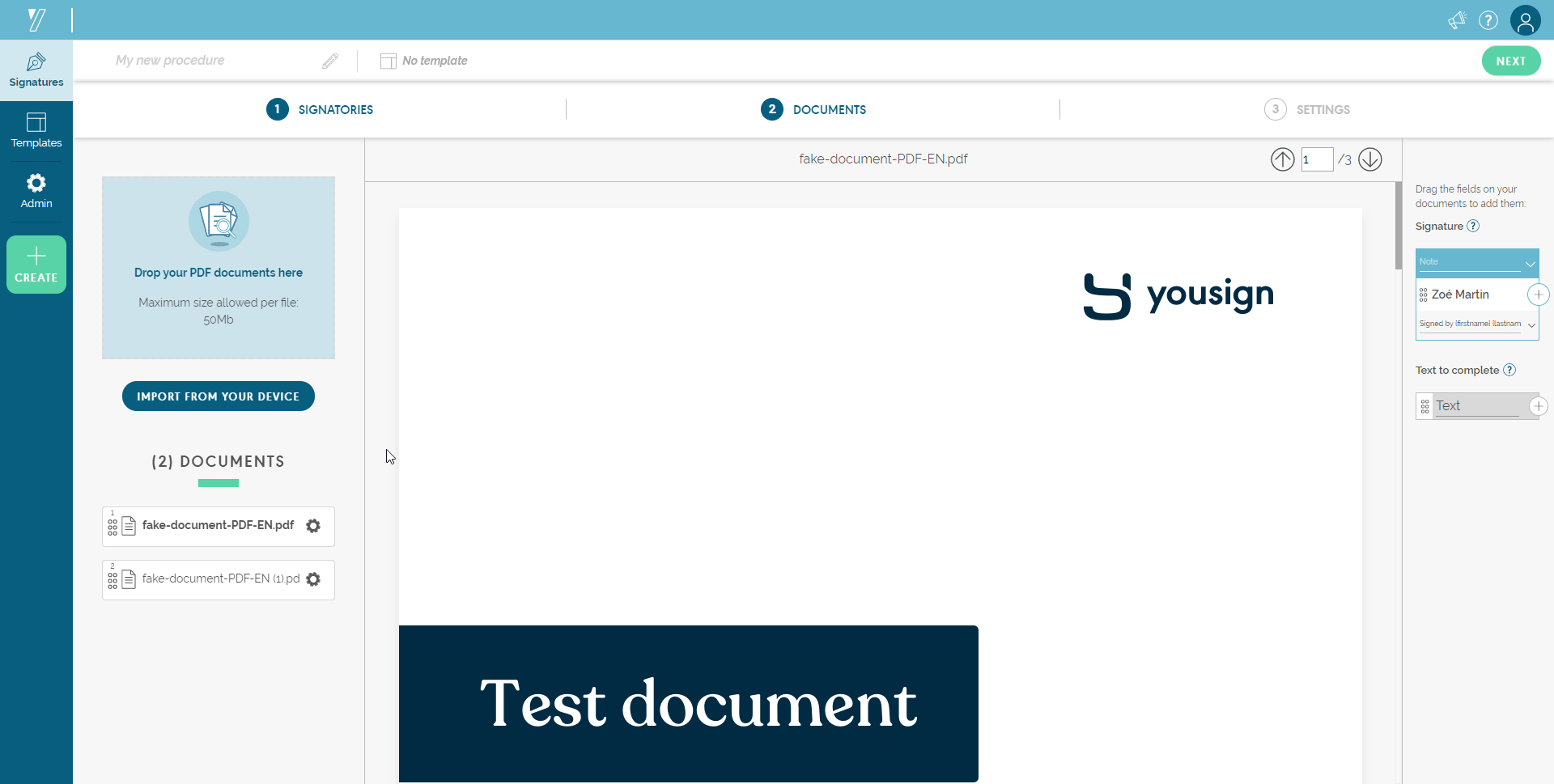 🔸 An attached document will not be signed. No signature block can be placed on it.
Use Case
Attachments are usually used to attach a document to a set of documents to be signed. This can be, for example, a commercial booklet, an information leaflet or simply annexes.
All these documents will be included in the same signature procedure.