Are you wondering what happens if a signatory refuses to sign?
After having been invited to sign, consulted all the documents, and completed any text fields, the signatory can accept or refuse the invitation to sign.
A refusal results in the immediate termination of a procedure, even if all the signatories have not had the opportunity to sign yet.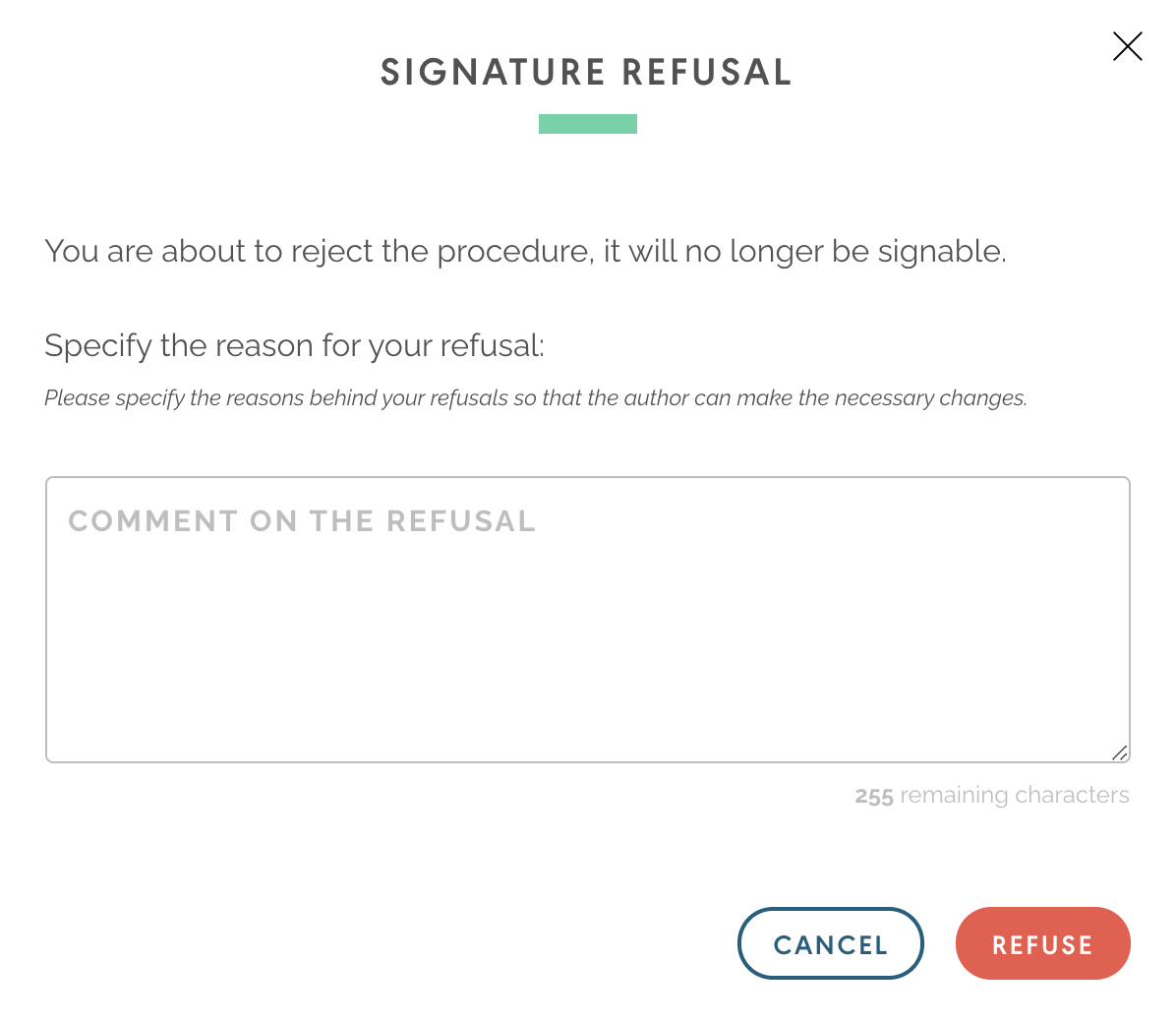 The signatory is given the option to share the refusal reason(s), you will find this directly in your interface.
Was this article helpful?
1 out of 3 found this helpful