The aim of the signature book is to be able to sign several procedures in one time🔻 by using a single security code.
It's very simple. It is necessary to have a Yousign account with signature rights.
Login to the Yousign platform
Go to the Signature menu
Then click on Signature book
Select all the procedures you want to sign.
Then click on the following icon: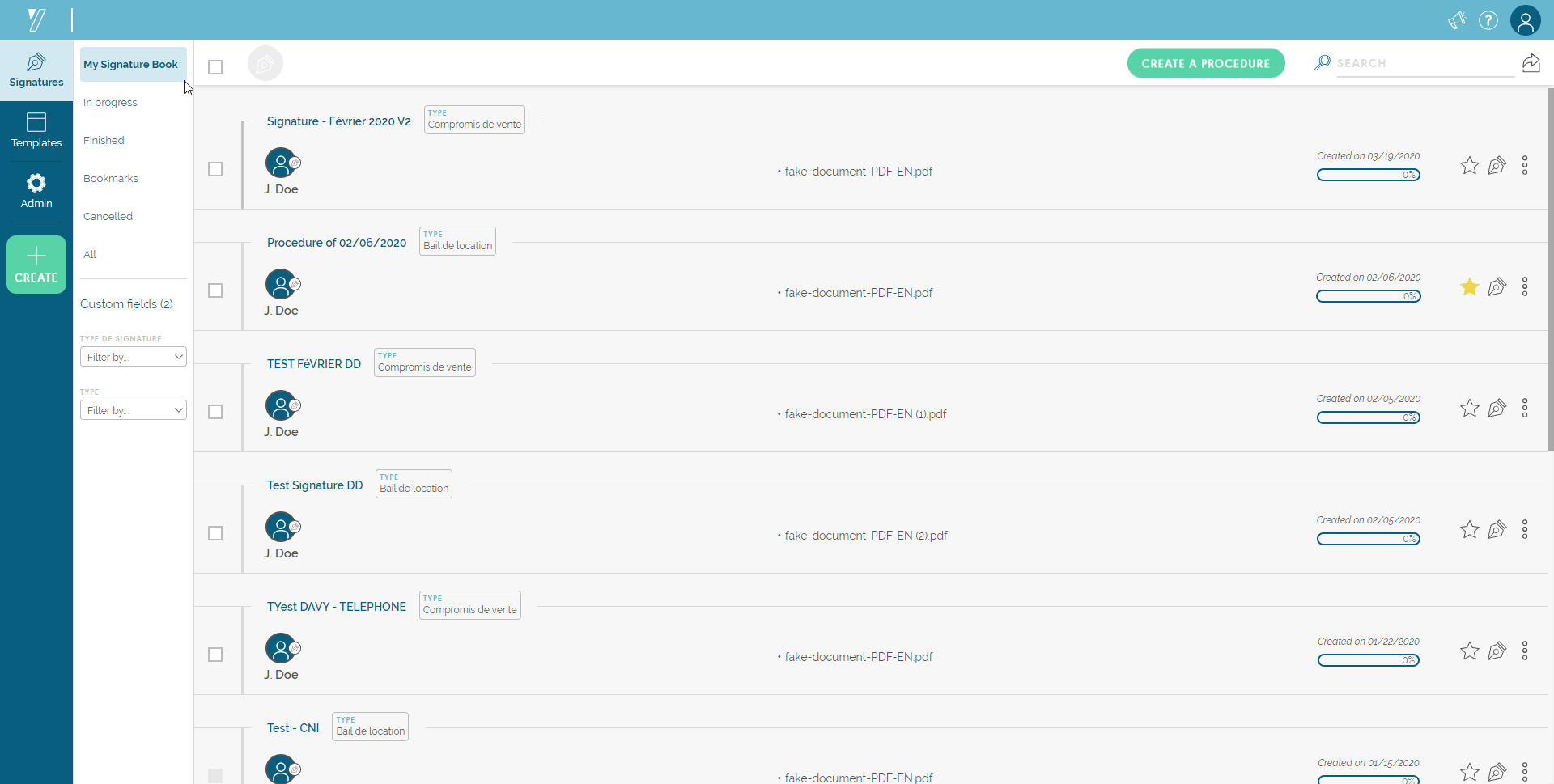 ⚠️ By using this feature, you agree to accept to sign all procedures. You cannot agree to sign only certain procedures yet.
🔻The procedure authentication mode must be the same for all the procedures you have selected.