Your procedure is expired and you want to send it again by changing only the document or a parameter of the procedure?
Duplication of procedure: what's the point?
The aim of duplication is to allow you to use an existing procedure without starting from scratch. You will simply be able to change information you want.
Who can duplicate a procedure?
Only the initiator of the procedure concerned or an Administrator may duplicate a procedure.
How it works?
Go to the Signatures menu
then in the desired section
Go to the procedure you want to duplicate
Click on Duplicate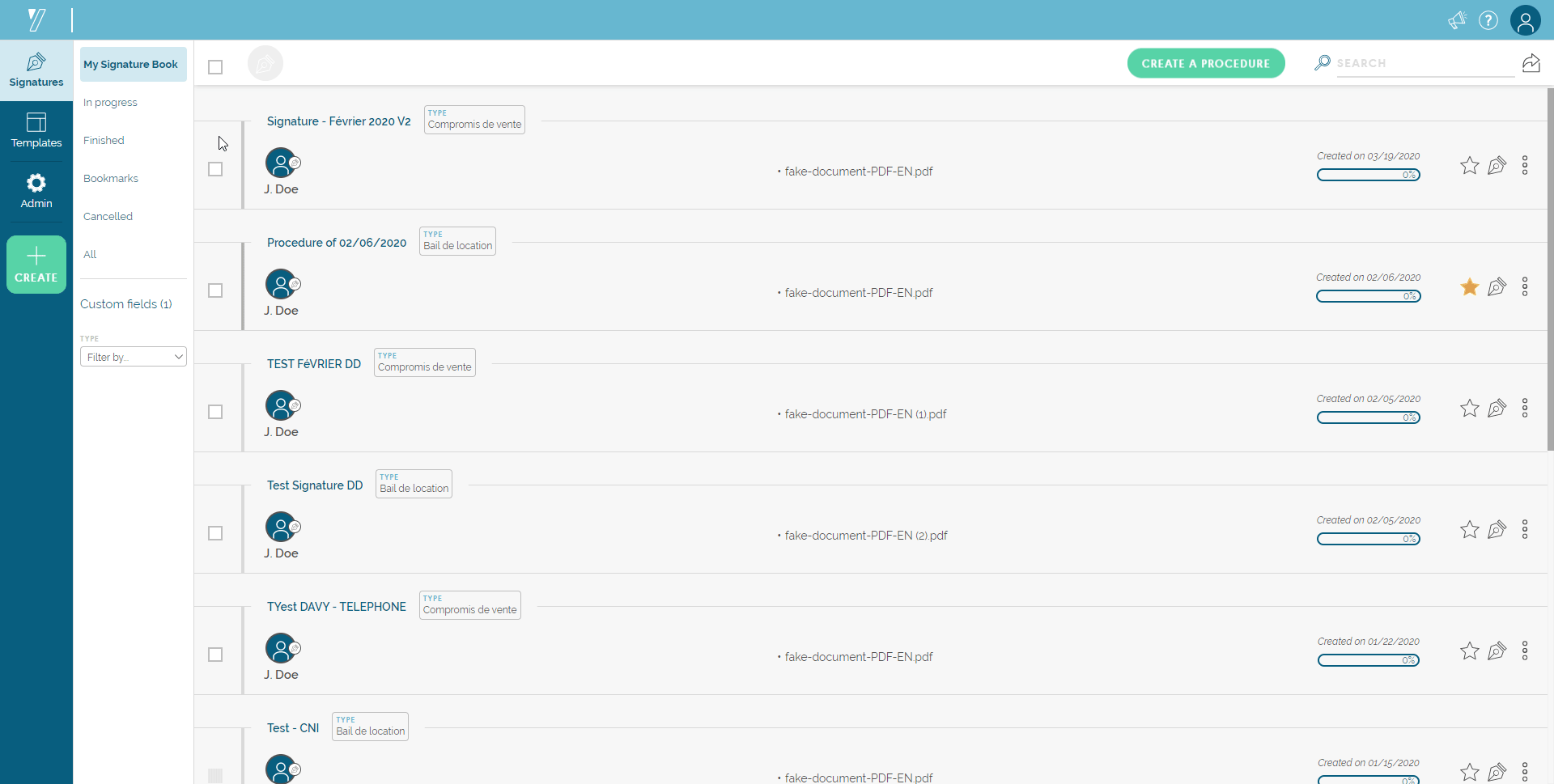 NB: Procedure's duplication adds a new procedure and does not delete the original procedure.