The Yousign app was designed to allow you to invite one or more people to sign one document or more. This article will show you how to create your first signature request.

Once you have logged onto the app, all you need to do is click on the "CREATE" button and then select "Create a procedure" from the menu to the left of the app, to start a new signature request.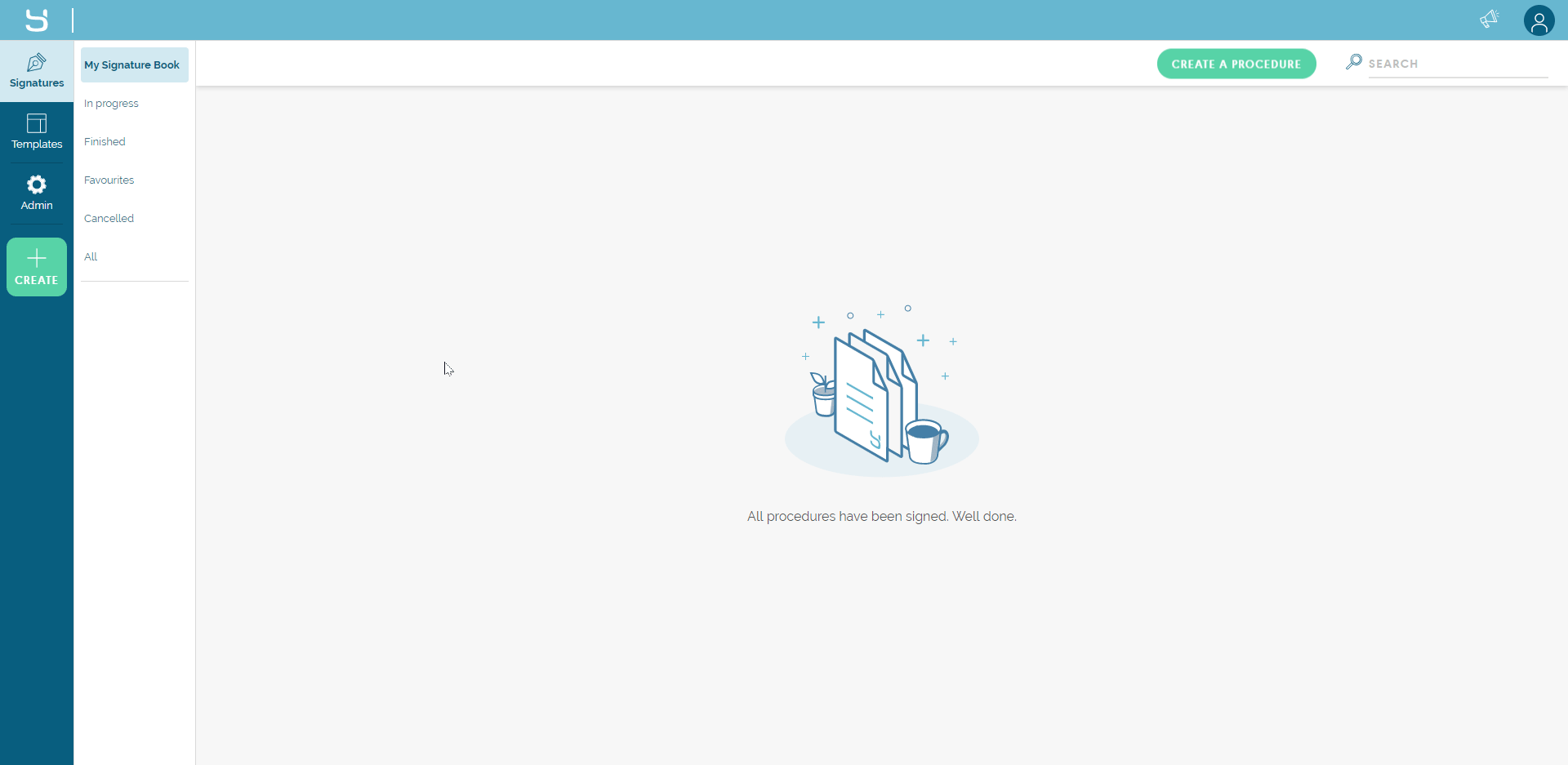 The creation of a signature request is a three-step process:
Add members (signers, validators)

Add the documents that need to be signed

Define procedure settings
In the example below, we will invite a signatory (Zoé Martin) to sign a document
To add an external signer, all you need to do is click on Add an external signer and then enter all information you need to know: first name, last name, email address, phone (landline or mobile), status (signer or validators).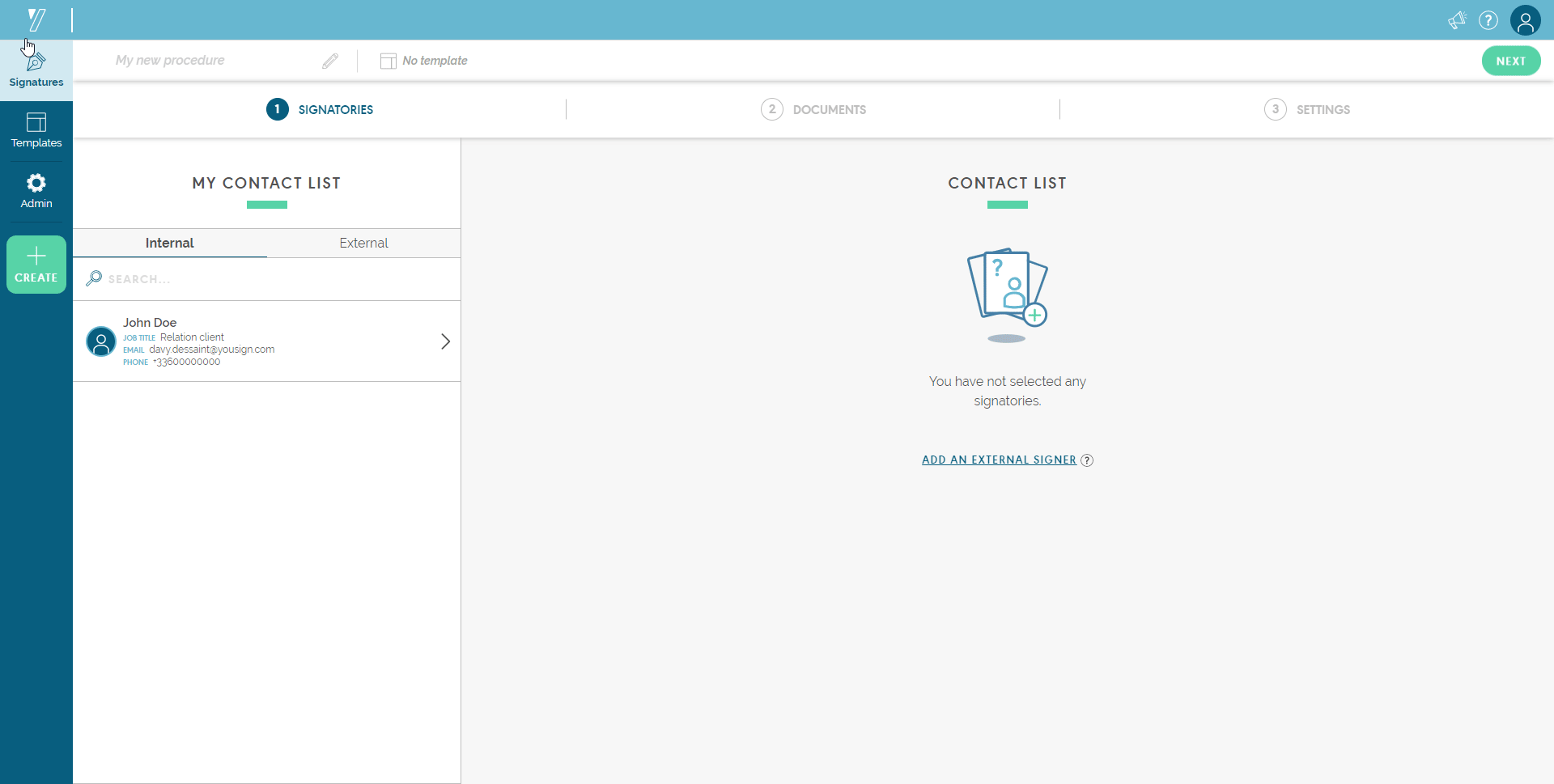 NB: Ticking the "Save in the contact list" box will mean that you won't have to re-create the contact information if you invite this contact to sign another document.

In the tutorial, "Zoé Martin" is added to the list of signers. She will be invited to sign the document electronically, which we will show you in the next step. 
Add the documents which need to be signed
This step consists to upload document(s) that the signer needs to sign. The document has to be in a PDF format in order to be uploaded to the app. This can be done as follows: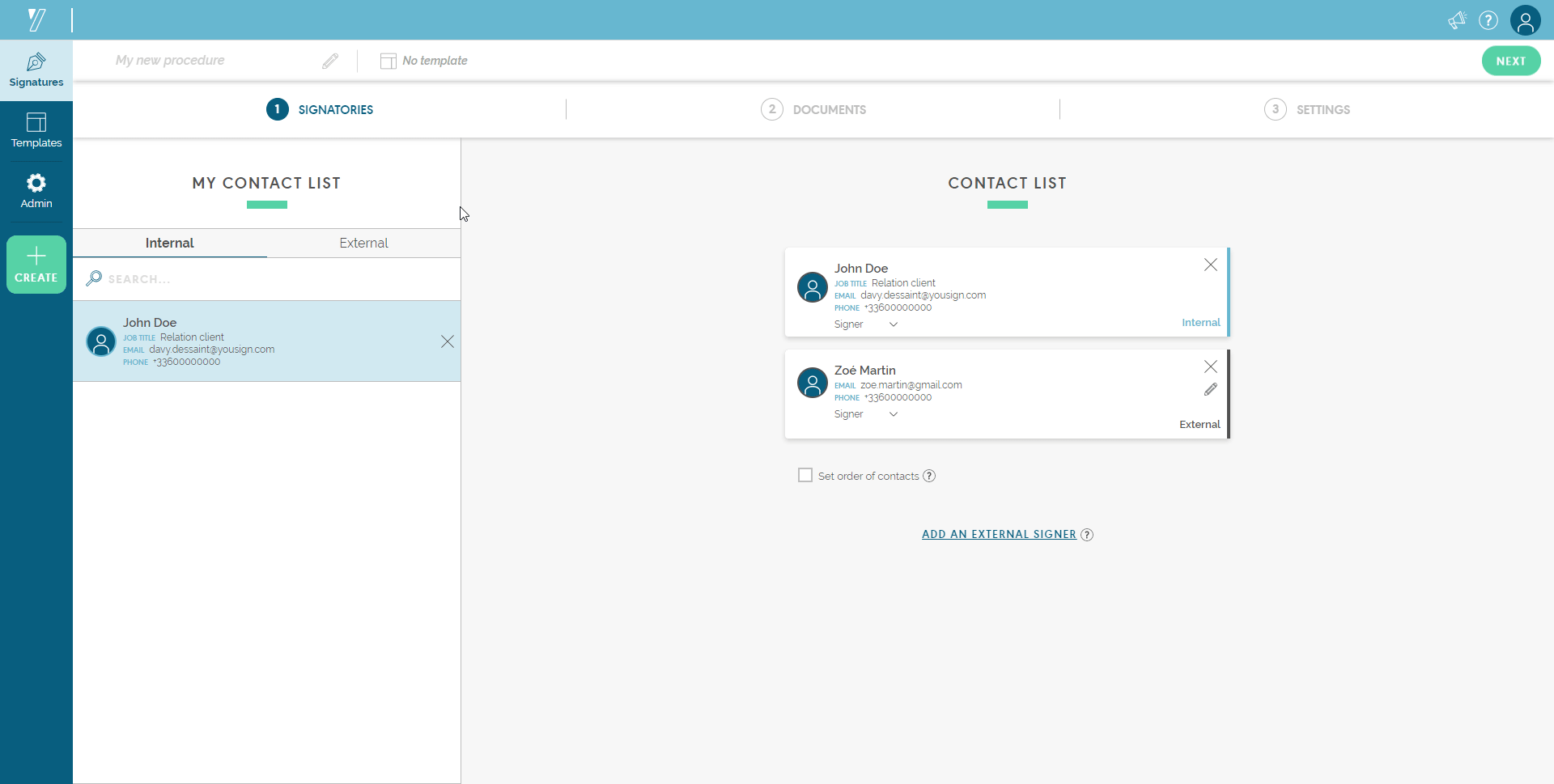 Now that the document has been uploaded to the platform, you can now place the signature spaces on the document. You need to mark out where the signatures will appear on the document, once the signer has signed the document.
NB: It is possible to add several signature blocks on one or more pages of the document.


Procedures' settings :
Once the signer has been added and the document has been imported with the signature spaces in this document, all you need to do is define the details of the procedure to complete the process: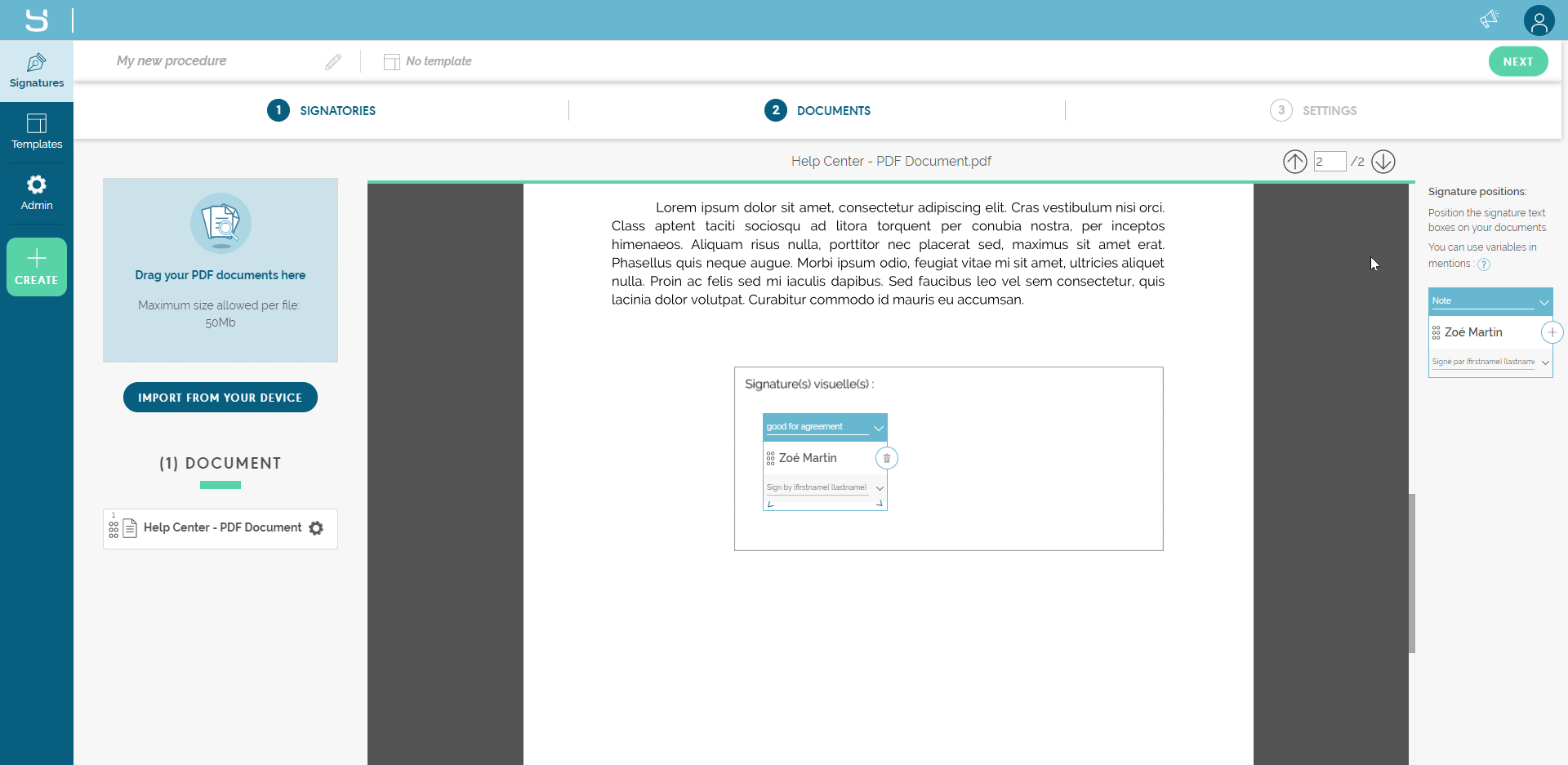 Signature management 
You'll need to name your signature request so that it can be easily found on your dashboard.
The calendar allows you to list an end date for signatures, allowing you to have an expiry date for the signature process. From this date, signatories can no longer sign the documents.