Add text fields to allow signatories to enter essential information directly on the document before signing.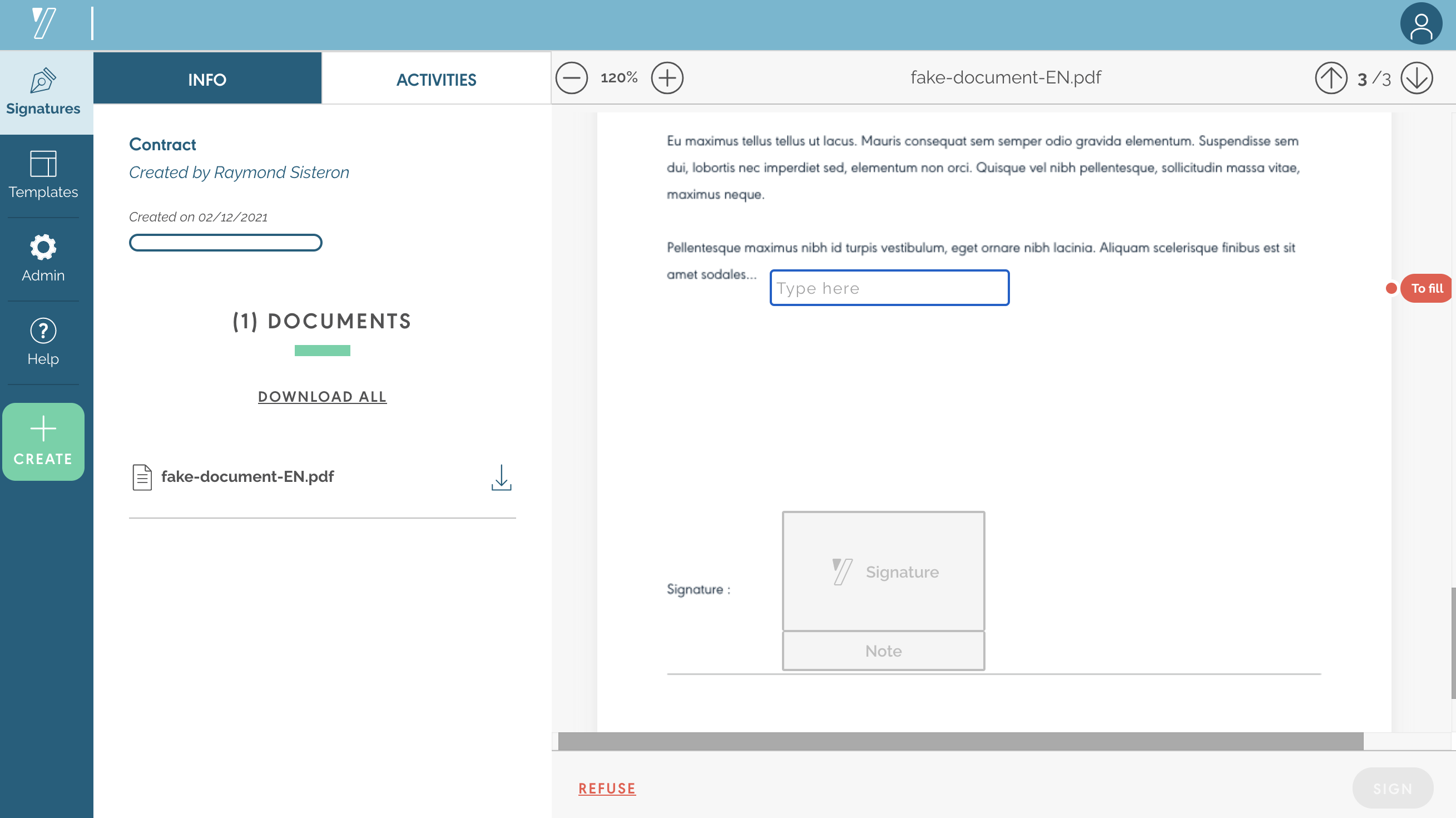 How do I add a field on the document to be signed?
As a reminder, a signature procedure is created in 3 steps:
1. Add signatories
2. Add documents to be signed
3. Define the procedure's settings
We'll define these fields in the second step.
After adding a document in the signature procedure and placing the visual signature blocks, you can add text fields :
Each text field can be assigned:
To the initiator (by default): It is up to the initiator of the procedure to fill in the field when creating the procedure.
To the signatory: It is up to the signatory to fill in the field when signing.
You can make the field optional when the text field is assigned to a signatory.
How to add information on the document
After having browsed through the whole document, the signatory must fill in the text fields before clicking the Sign button:
The fields can be mandatory (appearing in red on the document) or optional.
Once all fields have been filled in, they will appear with the 'completed' status and the document can be signed.
You will find the values (which cannot be modified) completed directly on the document once it has been signed.
Remarks:
Text fields allowing the signatory to enter text should not be confused with mentions that are not customizable but allow the signatory to complete the procedure more quickly.
This feature is available from the following plans:
APP: Business
API: Premium
Was this article helpful?
2 out of 2 found this helpful