Personalize the content of my emails
Although Yousign offers you a standard template, you can easily customize the body of the emails your signatories will receive!
You just have to compose your email templates from your administration menu via 'Admin' > 'Notifications' > 'Email notification messages':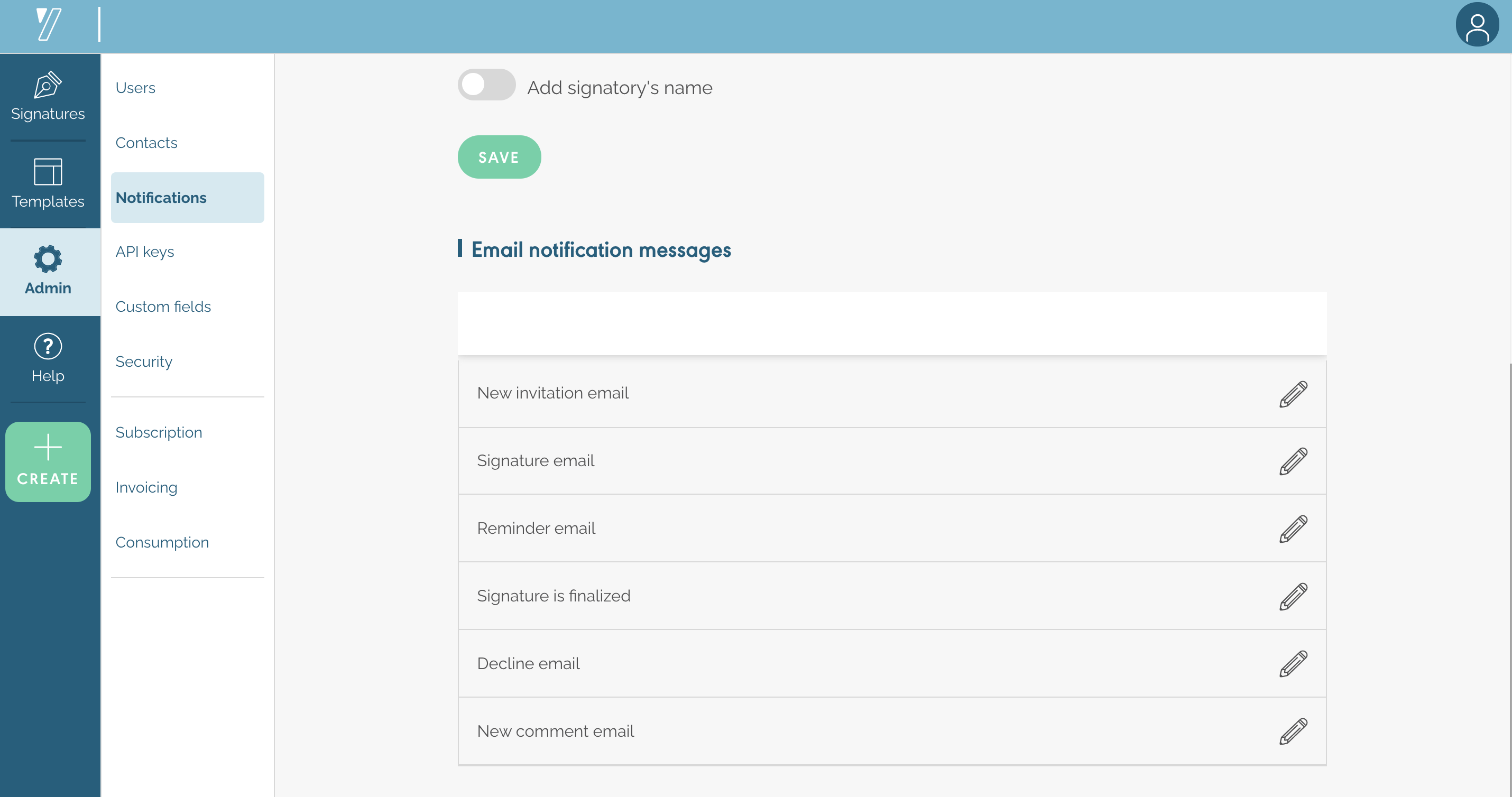 Feel free to use the blue tags located at the bottom of the message—they allow you to add dynamic content within your email.
For example, 'RECIPIENT NAME' allows you to automatically complete the first and last names of the signatories of the procedure.
Was this article helpful?
0 out of 0 found this helpful