How to create custom email subject
You can increase your email impact by creating a custom subject for the email your signatories will receive. This way, you can make it easier for them to identify your company and your invitation to sign.
You just need to go to "Admin" > "Notifications" > "Prefix your email's subject" :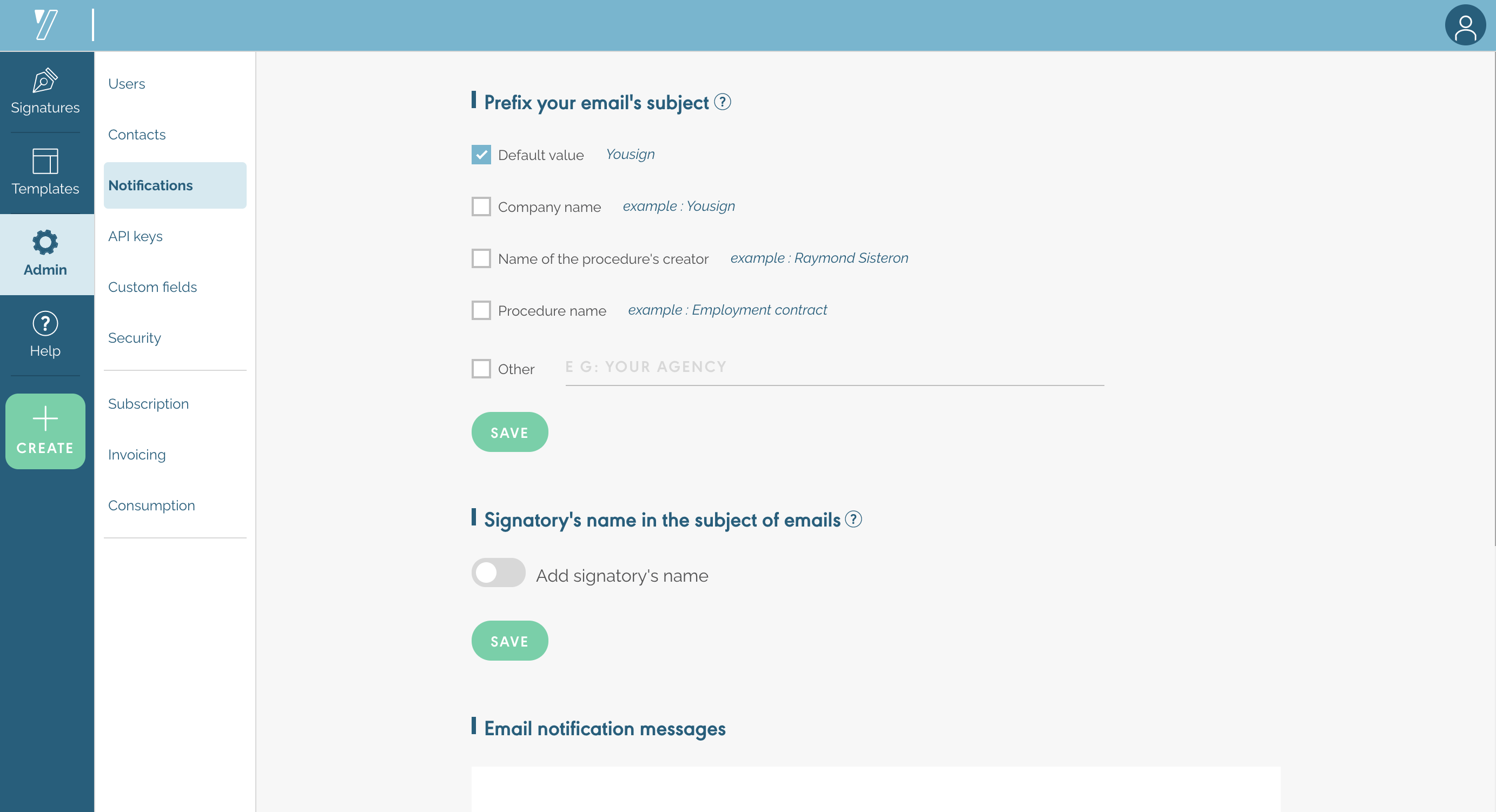 Was this article helpful?
0 out of 0 found this helpful