Invalid or expired security codes
When validating your security code, you might received a message saying:


The security codes are unique and are valid for 10 minutes. After the 10 minutes are up, the code can no longer be used.
If this happens, you can easily request a new code as shown below: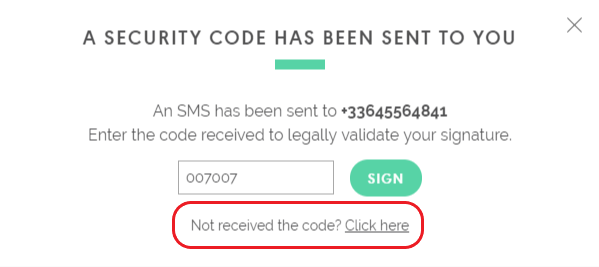 Requesting a new code will cancel and replace any previous code.
Wes recommend that you wait 30 seconds between code requests.
By doing so, you will make sure not receive several different codes, which would make it difficult for you to find the one that is still valid.
Please note that there are no costs associated with requesting a new security code.
Was this article helpful?
2 out of 4 found this helpful