When validating your security code, a message is displayed saying that the code is either invalid or has expired: "The code is either invalid or is no longer valid, please try again"?


The security codes are unique and are valid for 10 minutes. After the 10 minutes are up, the code can no longer be used.
However, it is possible to request a new code as shown below: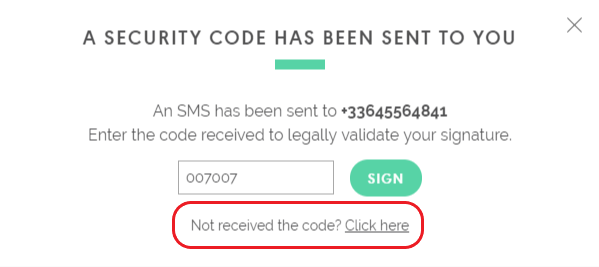 Requesting a new code will cancel and replace the previous code.
It is therefore recommended that you wait 30 seconds between code requests. In fact, if you click several times to request a new code within a small space of time, it's possible that the SMS messages will not arrive in the right order and it may be hard to know which code is the one that is still valid.
Please note that there are no costs associated with requesting a new security code.