You saved a contact in your contact list and you need to do some changes on the last name, first name or phone number.
Only an administrator can do this change.
To do this, go to the Admin menu, then to Contacts and finally click on ✏️ to the right of your contact in order to edit.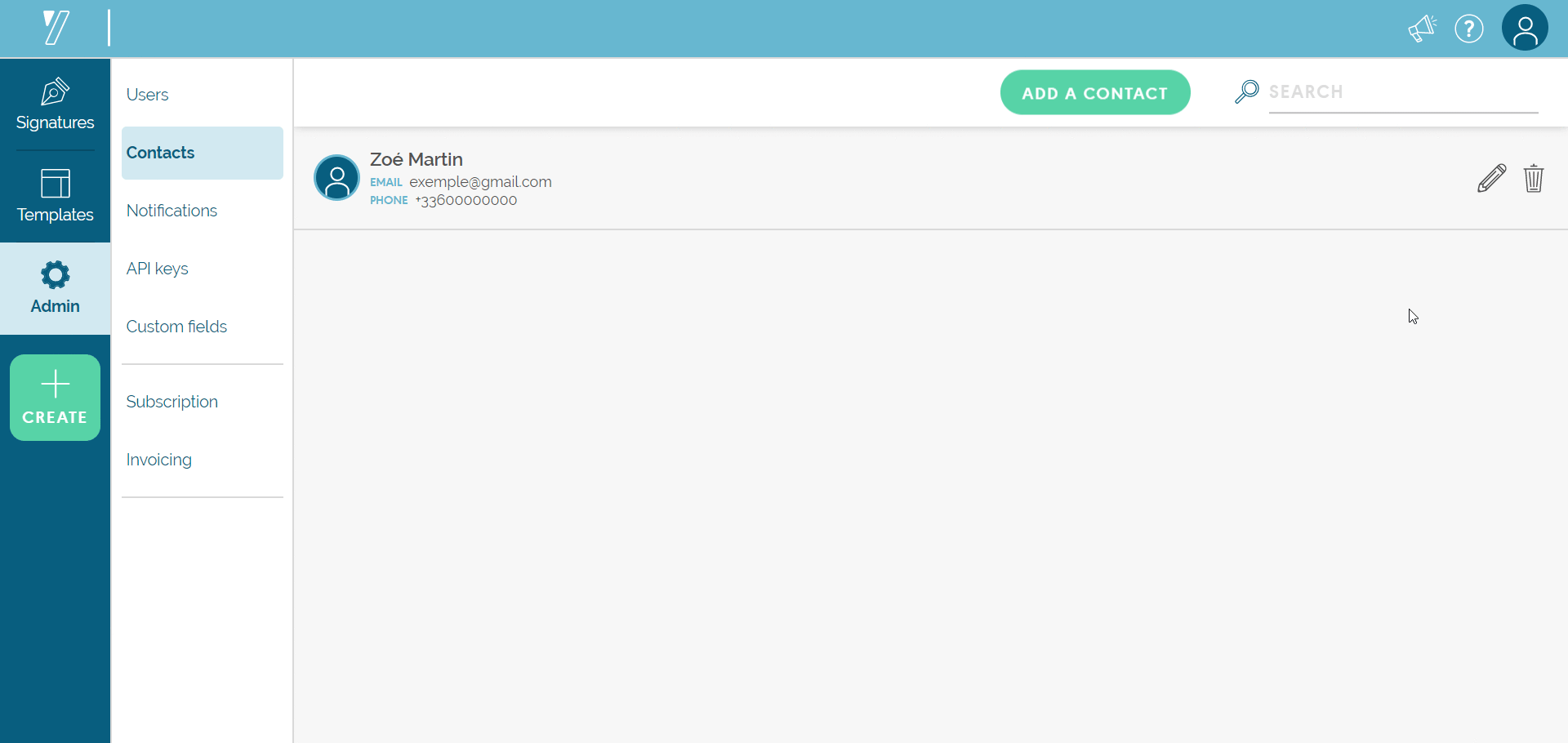 In this example, Zoé Martin is now Zoé Martineau.
Bear in mind that changes will update all the procedures which are in progress with this signer.
Was this article helpful?
1 out of 1 found this helpful