By default, members are not ordered in any pre-defined way. All members (signatories/validators) are informed of the signature request at the same time and they can sign or approve the signature procedure at any point.
However, if you wish to add a validation stage to the workflow or if you would like the signatures to be in a specific order, all you need to do is tick the "Order signatories" box in the first stage of the procedure creation stage.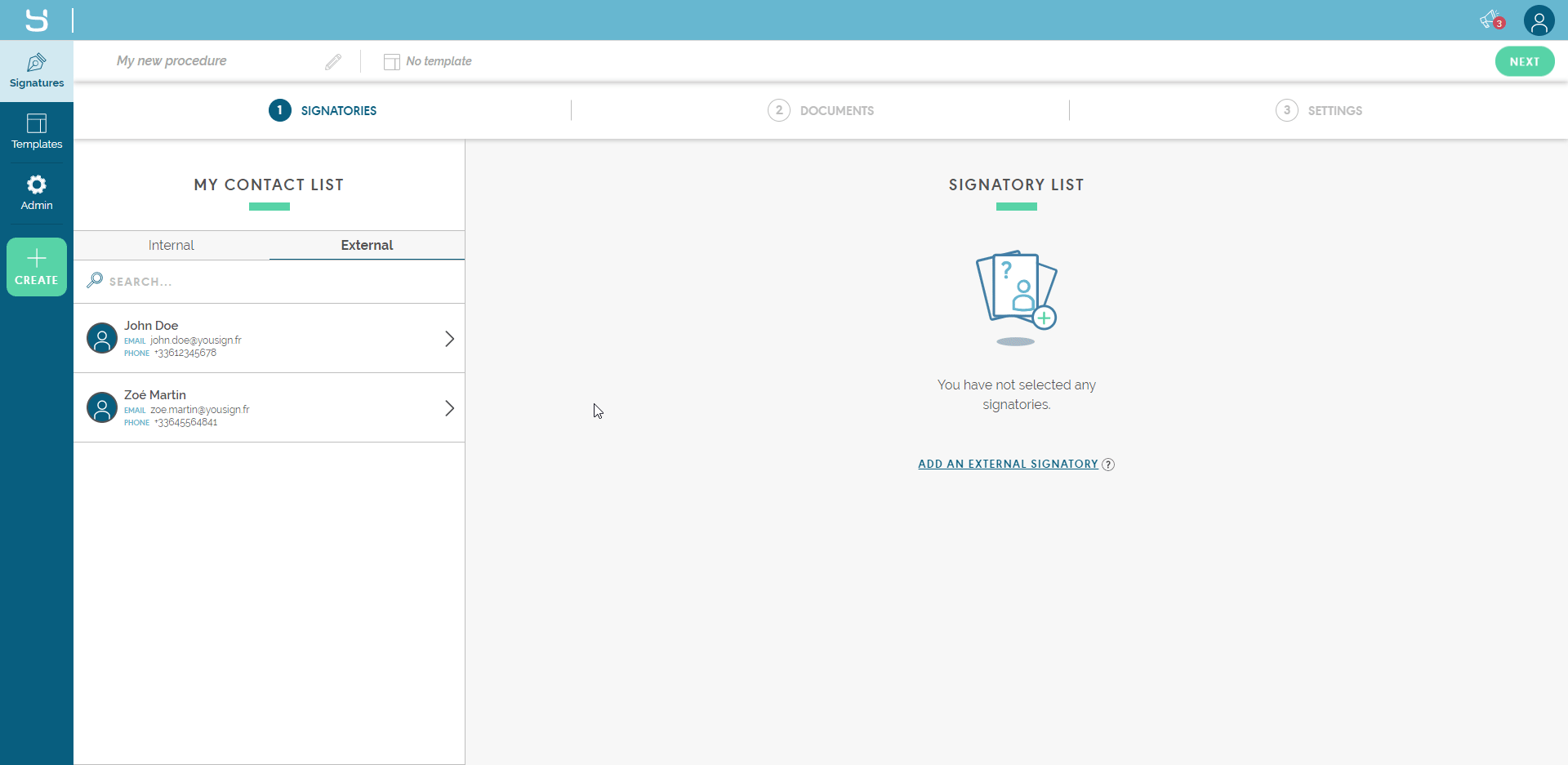 From the moment that signatory ordering has been activated, the second member will be informed of the signature request only after the first member has signed or validated the document.
For example:  when a contract is being signed, you can add someone from a legal service as a counter signatory.  In this way, the CEO will only sign the document after the person from the legal service has approved it.  
This can be done with as many counter signatories and signatories as you like.